SAHARA NIGHTS
DOHA'S FAVORITE RAMADAN DESTINATION
Ramadan is a time of tranquility and reflection, a time to connect with friends and family. Celebrate the holy month of Ramadan in the iconic and most recognized landmark of Qatar, Sheraton Grand Doha Resort & Convention Hotel.
Experience the joys of Ramadan where we bring you the finest traditions in a setting of exquisite venues pairing intimate social gatherings and unparalleled culinary experiences.
Whether you are planning an intimate Iftar or Suhoor for family and friends or a corporate gathering in one of our venues, the arabesque settings at our Ramadan Tent and Al Hubara Restaurant offers the perfect venue.
Click here to view our Ramadan Digital Brochure
RAMADAN TENT – SUHOOR
FROM 8:00 PM – 2:00 AM
Witness the Arabesque paradise at our specially created Ramadan Tent at Al Majlis featuring delicious oriental & international cuisine with live cooking stations. Embrace the night with your loved ones and treat them to a special Suhoor in a joyful atmosphere with live entrainment.
Suhoor Buffet - including soft beverages, tea/coffee – QR 200 per person
Suhoor Buffet - including hubbly bubbly, tea/coffee – QR 250 per person
For more information:
+974.4485.3000 | F&Breservations.doha@sheraton.com
AL HUBARA – IFTAR
FROM 6:00 PM – 8:00 PM
Every day of Ramadan creates memorable experiences and our wide array of delicacies is just what you need to break your fast while sharing these memories. Join us in your favorite restaurant where you will be spoilt for choice from multiple cuisines around the world, featuring Qatari traditional cuisines and more!
Iftar Buffet - including soft beverages, tea/coffee – QR 225 per person
ATRIUM LOUNGE
FROM 6:00 PM – 2:00 AM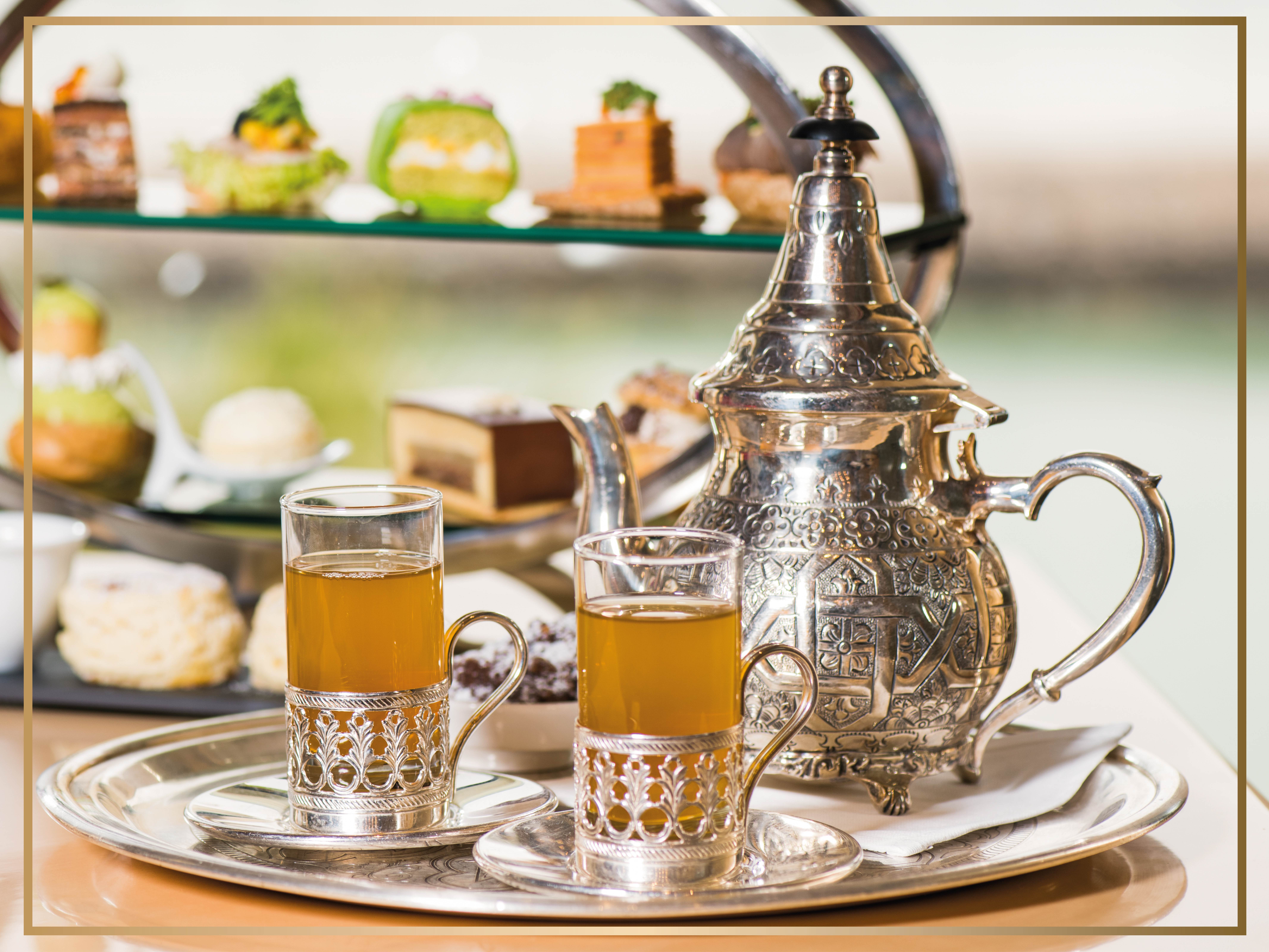 Continue your celebration of the holy month after the sun sets in Doha. Enjoy our wide variety of sweet and savory delicacies over casual conversations with our freshly roasted coffee, afternoon tea and other beverages. You will be delightfully set to start your day of fast the next morning!
CORPORATE
IFTAR FROM 6:00 PM – 8:00 PM I SUHOOR FROM 8:00 PM onwards
We have carefully designed various menu options keeping your needs in mind for corporate or private Iftar and Suhoor. Host your corporate events in style and rest assured, whatever you choose you will keep coming back for more!
Iftar Menu I - QR 185 per person
Iftar Menu II - QR 215 per person
Iftar Menu III - QR 255 per person
Suhoor Menu I - QR 205 per person
Suhoor Menu II - QR 265 per person
*Available for minimum of 50 guests
For more information:
+974.4485.3000 | F&Breservations.doha@sheraton.com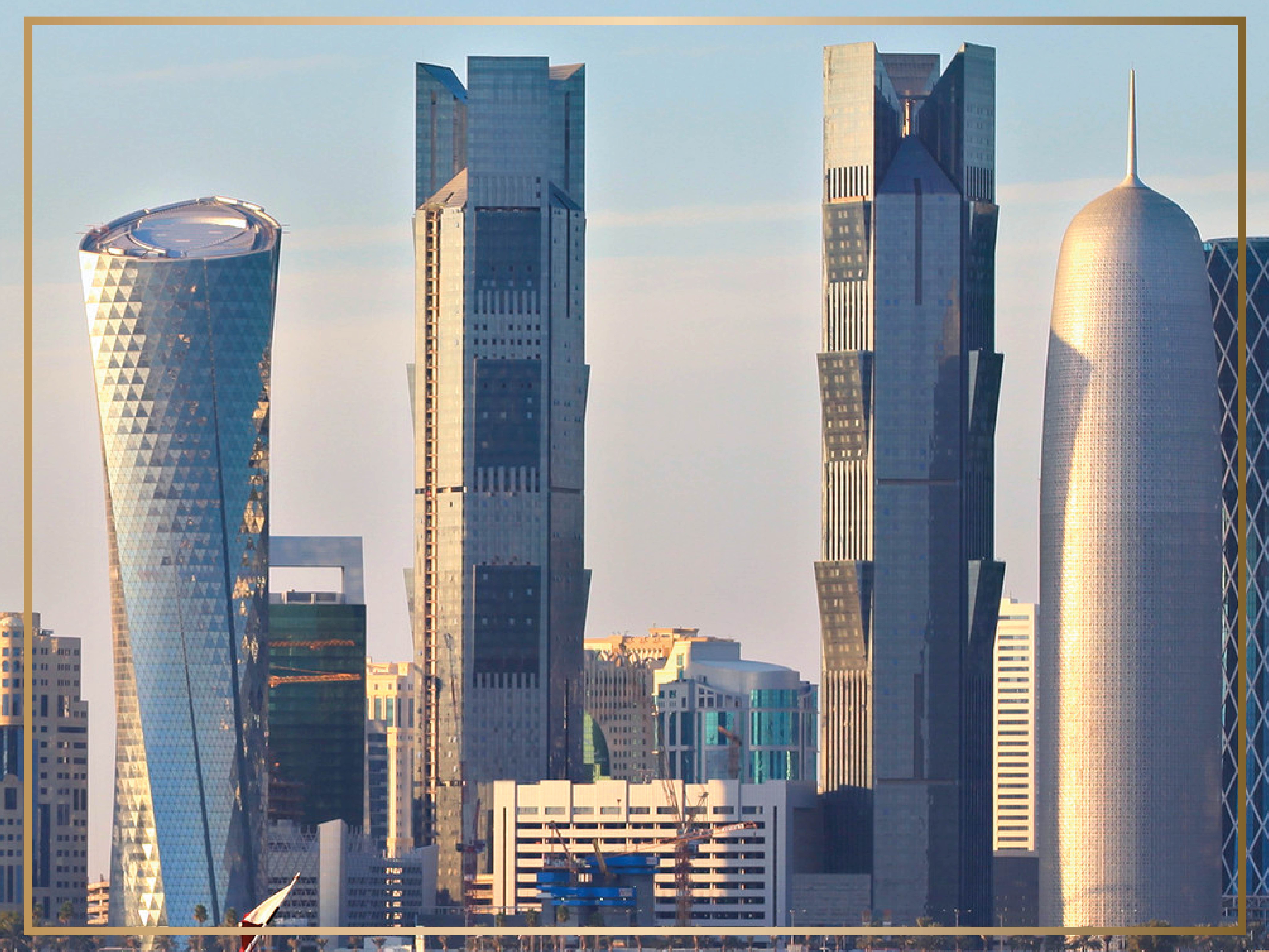 LA VERANDA
FROM 6:00 PM – 11:30 PM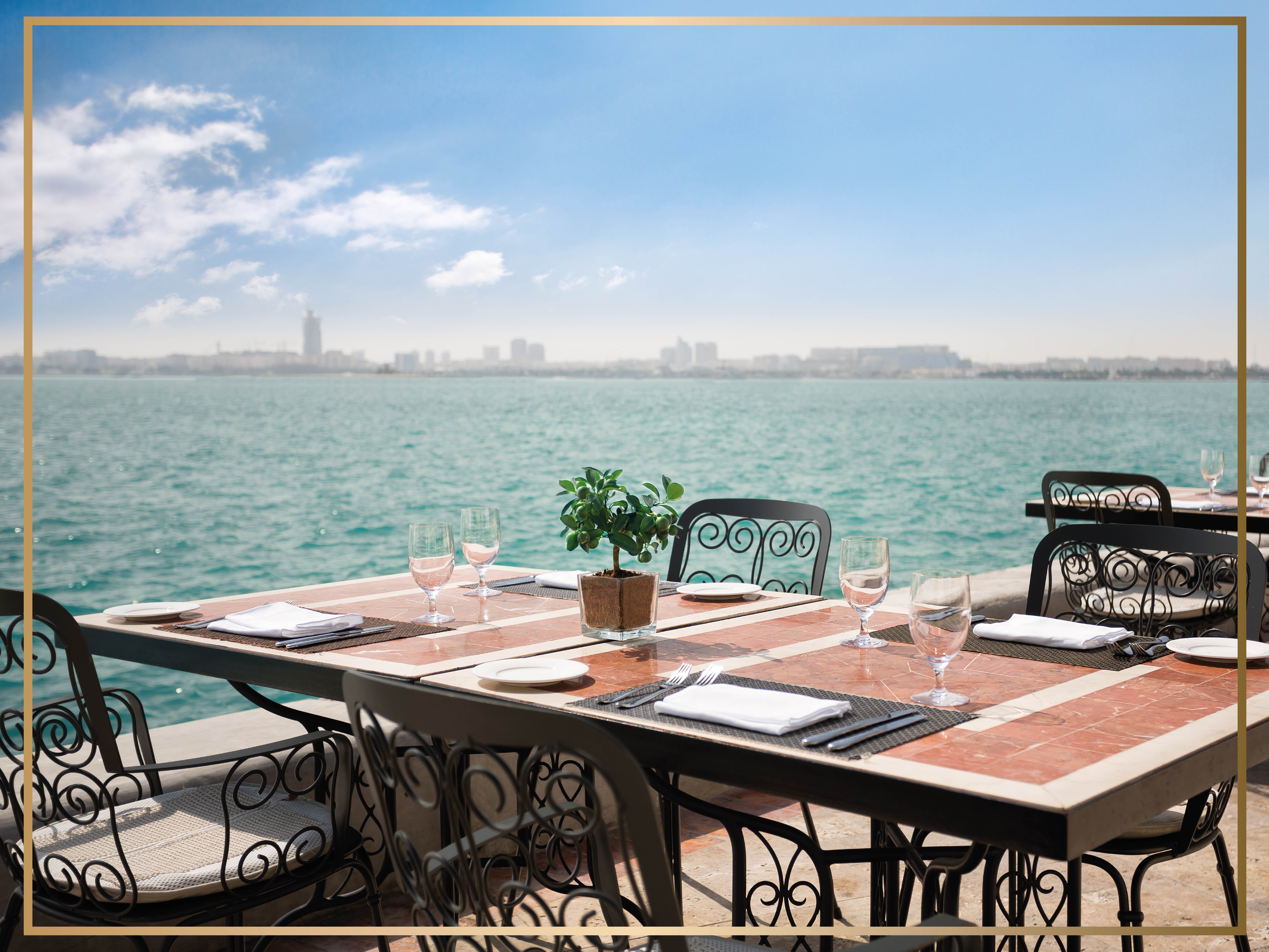 La Veranda is the perfect place to experience an authentic taste of Italian cuisine. Serving delicious selections, from Italian home cooking to pizzas baked in a traditional wood burning oven, all against a backdrop of a magnificent sea view on the unique outdoor terrace.
*À la carte menu available.